Congratulations, New Alumni
Maya Prentiss performed an original spoken word piece celebrating the actors and MFAs; Stage management BFA Hannah Schumacher spoke on behalf of her class and Level 21; and Kyle A. Thomas presented his first keynote as a PhD. Thomas, who spoke on on behalf of the BFA and MA/PhD theatre studies students, reminded us all of the power of theatre to make community.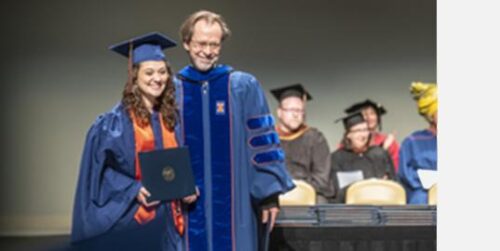 Honors
Several students received Departmental Distinction honors: Cathy Fazio, Eric Van Tassell, and Naomie Winch (Level 21 MFA); Heather Raynie and Hannah Schumacher (Level 21 BFA); Jessica Kadish and Maya Prentiss (Acting MFA); Noelle Klyce and Elana Weiner-Kaplow (Acting BFA); Luke Worland (Theatre Studies BFA); and Kelsey Fenske (Theatre Studies MA).
BFAs Vincent Williams and Hannah Schumacher received the Samuel L. Stickler Faculty Player Award; Kathryn Burke earned the Lloyd and Edna Morey Prize; and Maya Prentiss was the first student member inducted into Robin's Hood, a new distinction spearheaded by several alumni in honor of Robin McFarquhar.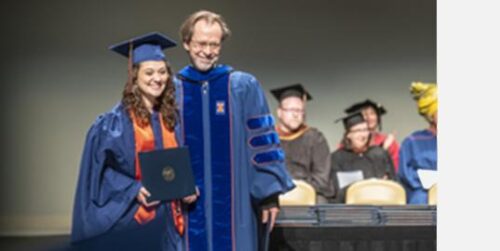 Shozo Sato
Professor Emeritus Shozo Sato attended and honored Lorna Chavez, Diana Gardner, Dylan Kind, David Krupla, Raffeal Sears, Sharne Van Ryneveld, and Bradley Wiedrich for their artistry with the award he sponsors. Congratulations to our graduates, and welcome to the wider world of the Department of Theatre.