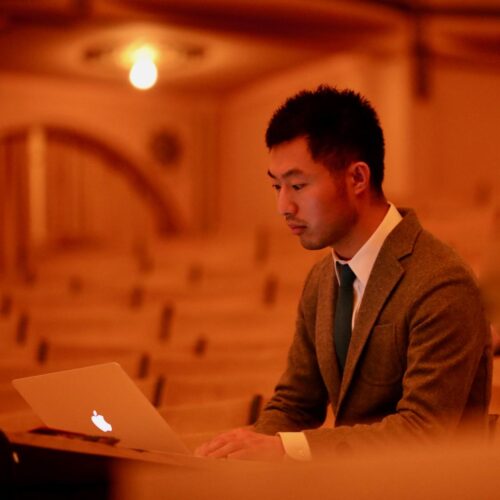 Cody Chen
MFA 2011, Stage Management
Cody Chen was born and raised in Xiamen, China. He studied under Karen Quisenberry and graduated from the Stage Management program at the University of Illinois in 2011. Since then, Cody has had the great privilege to work with choreographers Karole Armitage, Trisha Brown, John Heginbotham, Jin Xing, Alonzo King, Bebe Miller, Mark Morris, and David Parsons, as well as directors Ong Keng Sen, Elise Thoron, and Talvin Wilks, amongst others. He has managed productions in 17 countries and regions across the Americas, Asia, and Europe. Cody joined the Joffrey Ballet in 2018 and currently serves as its general manager.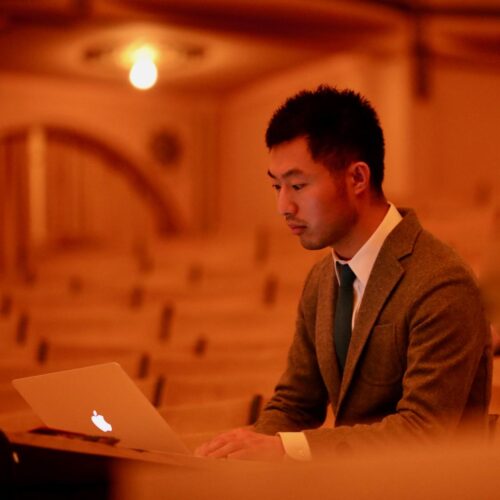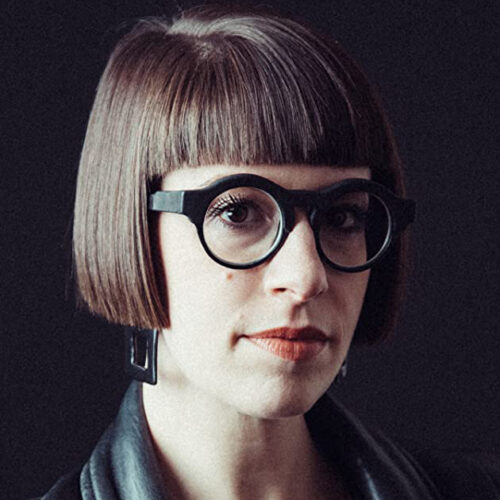 Annah Feinberg
BFA 2009, Theatre Studies
Annah Feinberg writes and draws, often at the very same time. Her comics and humor writing have been featured in The New Yorker's Daily Shouts, McSweeney's, Awry, The Hairpin, and the collection Notes from the Bathroom Line. She recently developed Multifarious Maris for Showtime; wrote and produced short film, The Workplace; and is currently developing multiple projects in the adult animation space. Formerly a playwright, dramaturg, and chronic assistant on shows such as I Love Dick, Arrested Development, and ​Veep, Annah has an MFA in Dramaturgy from Columbia University and was a founding member of theater activist group The Kilroys. Before that, she was a child who wrote and drew, often at the very same time.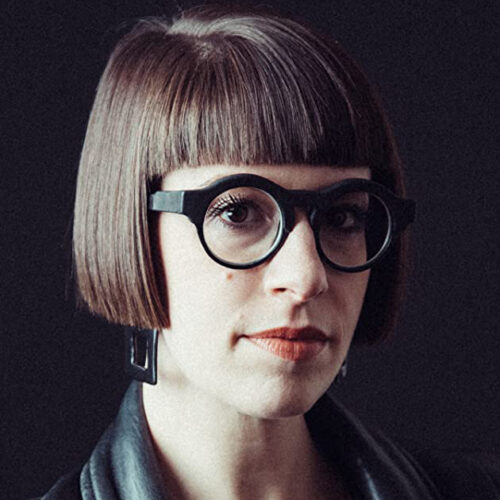 Ann Joseph-Douglas
MFA 1998, Acting
For the last 20 years, Ann Joseph-Douglas has worked as a professional artist, educator, and arts administrator in Chicago. Before moving to the Twin Cities in May of 2020, she served as Director of Theatre for National High School Institute at Northwestern University. She is a founding ensemble member of Congo Square Theatre Company where she served as the Director of Education, Director of Development, and Executive Director.
Joseph-Douglas has held teaching positions at Loyola University Chicago and the University of Minnesota. While at Loyola, she served as the Arts Infusion Initiative Program Coordinator. The Arts Infusion Initiative was a three-year collaboration between a dedicated cohort of teaching artists throughout the city and Chicago's juvenile justice professionals. She provided specialized professional development training and engagement opportunities for the teaching artists to advance their impact with teens. A proud teaching artist herself, she has worked several years with youth and teens at Lookingglass Theatre and Congo Square, as well as developing curriculum for Rivendell Theatre and Edgewater Community Council. Most recently, she directed a production of The Crucible for Milwaukee's First Stage Young Ensemble. In addition, Joseph-Douglas has had an extensive acting career, with performances in award-winning productions that include The Piano Lesson, Seven Guitars, and Day of Absence and at The Goodman, Steppenwolf, and Milwaukee Rep.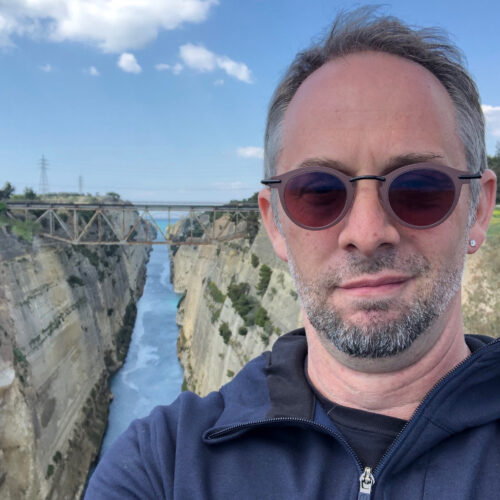 Jeffrey Lieber
BFA 1991, Acting
Jeffrey Lieber graduated from University of Illinois with a BFA in Acting in 1991. During his time here, he adored his studies, did a ton of productions, started a fledgling theatre company with some of his fellow students, and won the Irene Ryan Acting Scholarship at the Kennedy Center/American College Theatre Festival. After a brief career as an an actor and playwright, Jeffrey became a screenwriter and then a television showrunner. He's the co-creator of Lost on ABC and Miami Medical on CBS, followed by a eclectic list of credits over the course of 25 years in the television business. He has recently returned to writing plays, which…feels pretty good. Jeffrey is also a dyslexic who can't spell to "svae his lfie."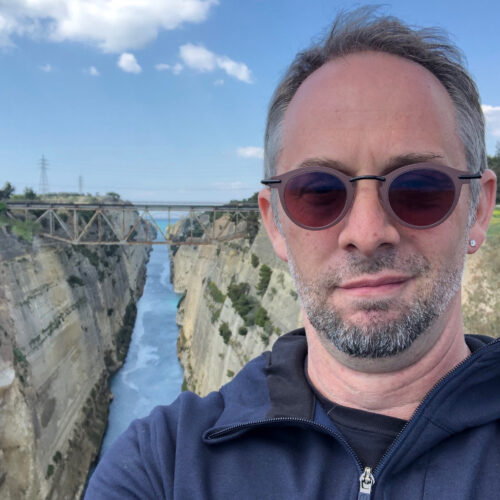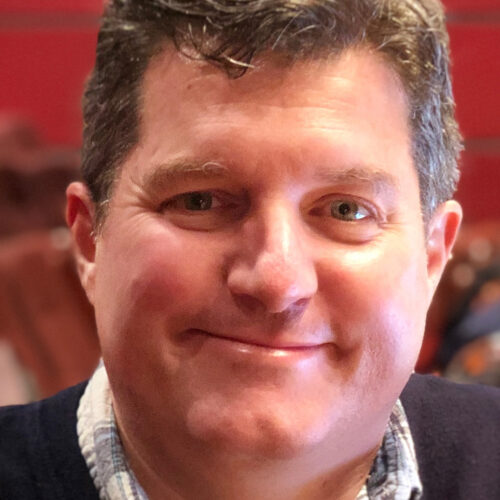 Jack Mehler
BFA 1989, Design & Technology
Jack Mehler has enjoyed a diverse career since his time at Illinois Theatre/Krannert Center. Based in NYC since 1990, he received the 2012 'Outstanding Lighting Design' Korean Musical Theatre Award (Korean Tony) for Elisabeth and the 2013 award for Rebecca. He has designed lighting and/or scenery for a wide range of dance and theatre companies including Atlanta Ballet, Alvin Ailey American Dance Theatre, Ballet Austin, Ballet Met, Ballet Memphis, Ballet West, Buglisi Dance Theatre, Donald Byrd/Spectrum Dance (Gypsy award), Houston Ballet, Hubbard Street, Joffrey Ballet, Lar Lubovitch, San Francisco Ballet, Cleveland Play House, Freedom Theater, Manhattan Theatre Club, North Shore Music Theatre (four IRNE nominations), Paper Mill Playhouse, Riverside Theatre, Seattle Rep, Syracuse Stage, Walnut Street Theatre, Weston Playhouse, the Working Theatre, and the WPA Theatre, among many others. He also provides design coordination/owner's representation for arts organizations building or renovating performance and rehearsal facilities, connects investors with new theatre works, is a founding board member of ACT of Connecticut, and is Associate Producer for Spectrum Dance Theater projects in Seattle. He and Marquerite (Rotunno) Mehler (BFA 1989), live in the NYC area and have three children. Marquerite is the Director of Production of New York City Ballet.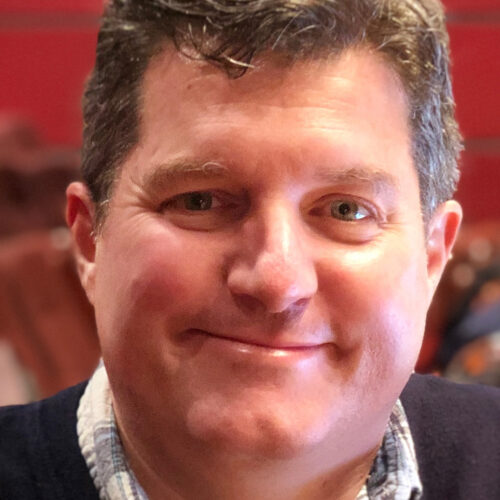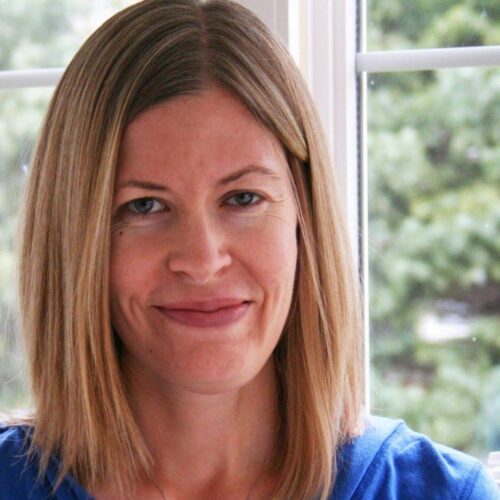 Susan Muirhead
BFA 1994, Acting
Susan Muirhead is a proud alum of Illinois Theatre and is happy to be serving on the inaugural theatre alumni board. She is currently the Associate Director of the Brand Hub in the Charles H. Sandage Department of Advertising and is an adjunct faculty member in the College of Media at the University of Illinois. Before moving into the academy, she was a Producer at Technicolor Digital Cinema in Los Angeles. While there, she worked with motion picture studios to distribute hundreds of theatrical releases to theaters. Prior to that, she served as the Multimedia Content Coordinator for the non-profit Illinois Legal Aid Online and was a part-time faculty member in the Cinema Art + Science department at Columbia College Chicago. She has produced short, independent films that have screened at various festivals around the world and continues to develop her own media projects. She holds an MFA in Film and Video from Columbia College and a BFA in Theatre from the University of Illinois Urbana-Champaign.