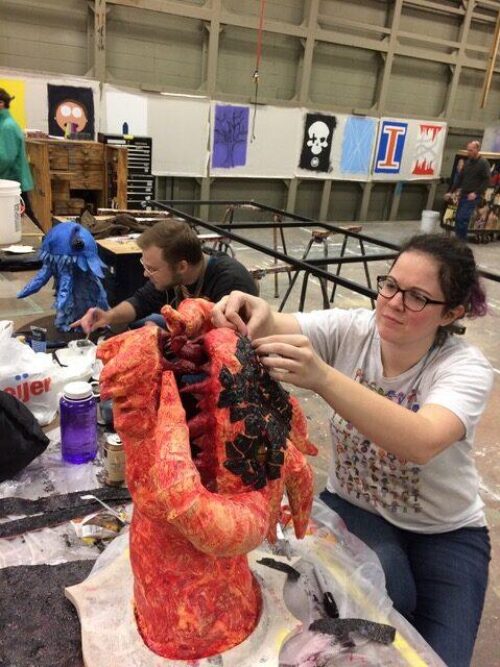 What to expect-
Prop professionals are often both artisans and managers, therefore prop students are exposed to a variety of disciplines and craft techniques while also developing their leadership and management skills. Knowledge and experience with sewing, carpentry, casting and molding, weaponry, upholstery, period styles, and experience with a variety of materials and techniques are essential skills at the core of the craft curriculum.  Team building, leadership, project management, organization and communication are part of every classroom and production experience as well.
Students are able to tailor the curriculum to focus on specific interests. All students will have the opportunity to work on a variety of productions for the Department of Theatre, the School of Music Lyric Theater/Opera Department, and the Department of Dance as part of their prop assignments.  Students graduating from the prop program at UIUC will have a diverse portfolio of projects representing work across a variety of performance disciplines. Our students develop into valuable contributors on any creative team, from live performance to film and television, special events, and industrial work.
We are dedicated to each student within our program and committed to providing expert guidance and personalized learning throughout the 3-year prop program. We are very proud of the Properties Design and Management program at the University of Illinois and our focus on the communication and artistry behind props for the stage and beyond.
For more information please contact Adriane Binky Donley, program Chair, at adonley@illinois.edu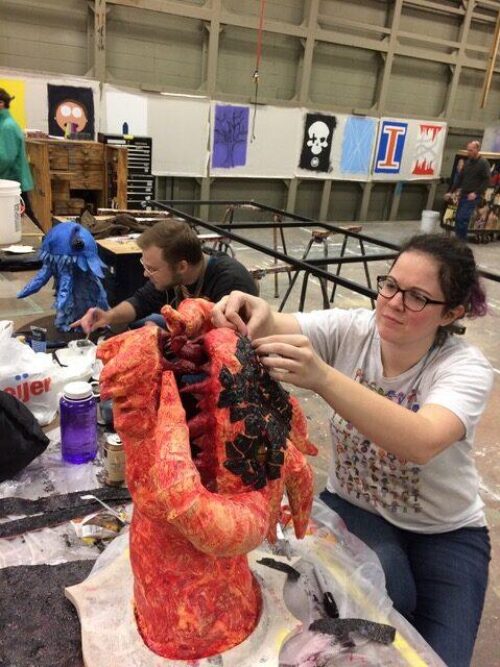 Learn How to Apply